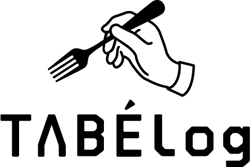 San Francisco, CA (PRWEB) August 20, 2014
Tabelog, Inc. has announced the winners of its summer 2014 Tabelog Restaurant Awards, hosted by the companys restaurant review site. The top food bloggers from the San Francisco Bay Area came together as a judges panel to select the top restaurants in five fun and informative categories. The winners are awarded with an exclusive Tabelog Restaurant Award for their restaurant along with all of the exposure associated with hundreds of blogs and thousands of followers.
The awards are hosted by restaurant review site Tabelog.us which is the US version of the 50 million member website in Japan. Launched April 2013, Tabelog aims to bring high quality reviews of restaurants in US to food lovers, enlisting the help of top food bloggers, critics, and industry experts.
From a business lunch to a date night, Tabelog is the place to learn about restaurants in the San Francisco Bay Area. A typical restaurant review on Tabelog has multiple paragraphs of information and photos of the decor, menus, and of course the food. Food experts review everything from their favorite dish and how it was prepared to what desserts they recommend. You can also learn what to expect of restaurants, how to dress and sometimes even the history of the restaurants and the chef. If you want to impress at dinner, these reviews are second only to eating there itself.
Tabelog calculates restaurant rankings using an algorithm based on both user reviews and point-based ratings. This allows its users to find restaurants rated highest by local food experts by area or type of cuisine.
Here are the winners of the Tabelog Restaurant Awards:
Tabelog Restaurant Awards San Francisco Bay Area Summer 2014 Results
Best Brunch